Shopping Cart
Your Cart is Empty
There was an error with PayPal
Click here to try again
Thank you for your business!
You should be receiving an order confirmation from Paypal shortly.
Exit Shopping Cart
The two photos below are of the Vintage Zenith Solid State Television that was given to me many years ago. This beautiful color console once belonged to Lady Bird Johnson.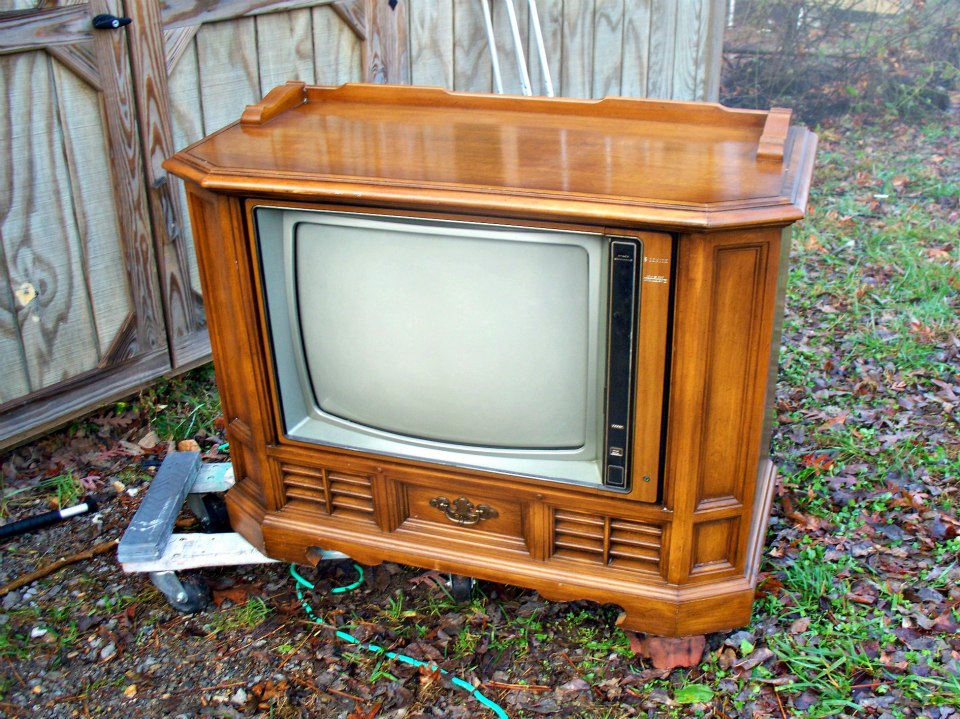 She was very well made and hand wired as you can see from this inside photo below, this is one of those early pull down chassis;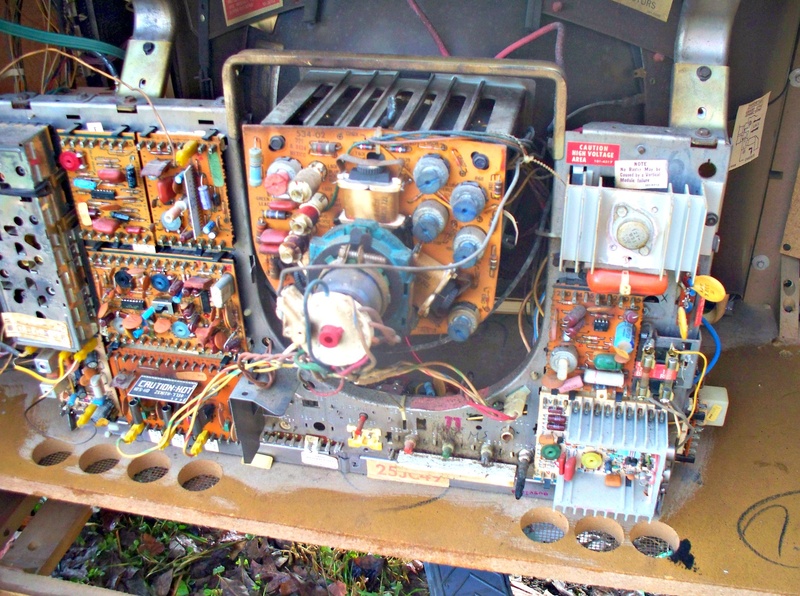 I need help with the manufactured date, model number; and a good source of parts for my vintage Zenith Solid State, Space Command console television that once belonged to Lady Bird Johnson. The photo below is of her when she was the First Lady back in the mid-1960's.
 I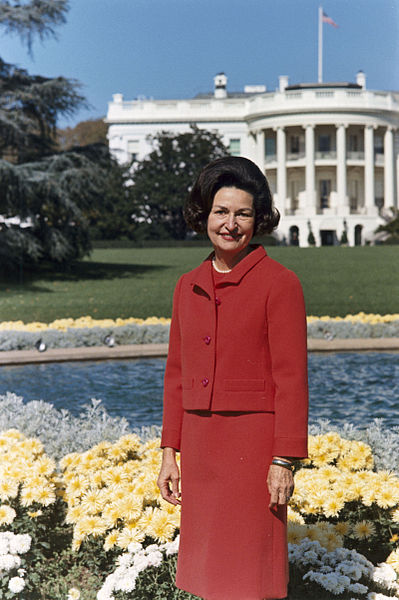 I had all the information but it got lost during the foreclosure of my home. This TV belonged to Claudia Alta "Lady Bird" Taylor Johnson, She gave it to her neighbor and his wife, and he gave it to me. Made in Chicago Illinois, She has a Space Command remote. A true hand wired classic Zenith Television, Check out videos below;
Zenith Solid State Zenith Space Command Television, Once belonged to Lady Bird Johnson.
Part Two of the Zenith Color Television that Once Belonged to Lady Bird Johnson.
I have found some information on 1975 Zenith Chromacolor Ⅱ set with the number 25JC49 chassis, But there are no modules, or parts to be found on this chassis model. I am beginning to thing I might have the very last one of this design.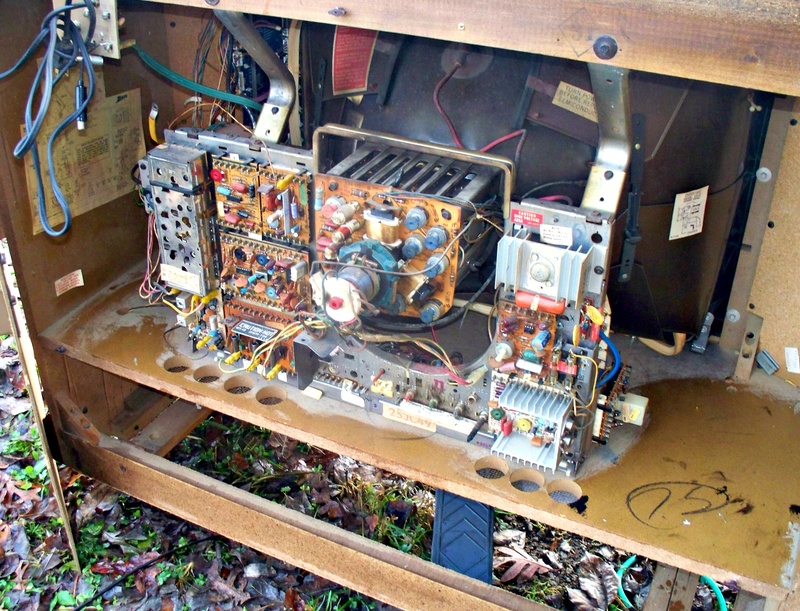 Good news, I started to do some chassis work on this console, and found some information that I had over looked. A small tag said Zenith Radio Corp. Manufactured September 1977 Chicago, Ill USA. Another said Service No SJ2545M, with her serial number 3065678 the Run was 736B and a cabinet number 14-1H68-2H. Then I found another tag: Zenith Chormacolor II Model No SJ2545M, Chassis 25JC45M, 120V - 60 HZ and 1.8 AMPS.
Categories: None
/