Shopping Cart
Your Cart is Empty
There was an error with PayPal
Click here to try again
Thank you for your business!
You should be receiving an order confirmation from Paypal shortly.
Exit Shopping Cart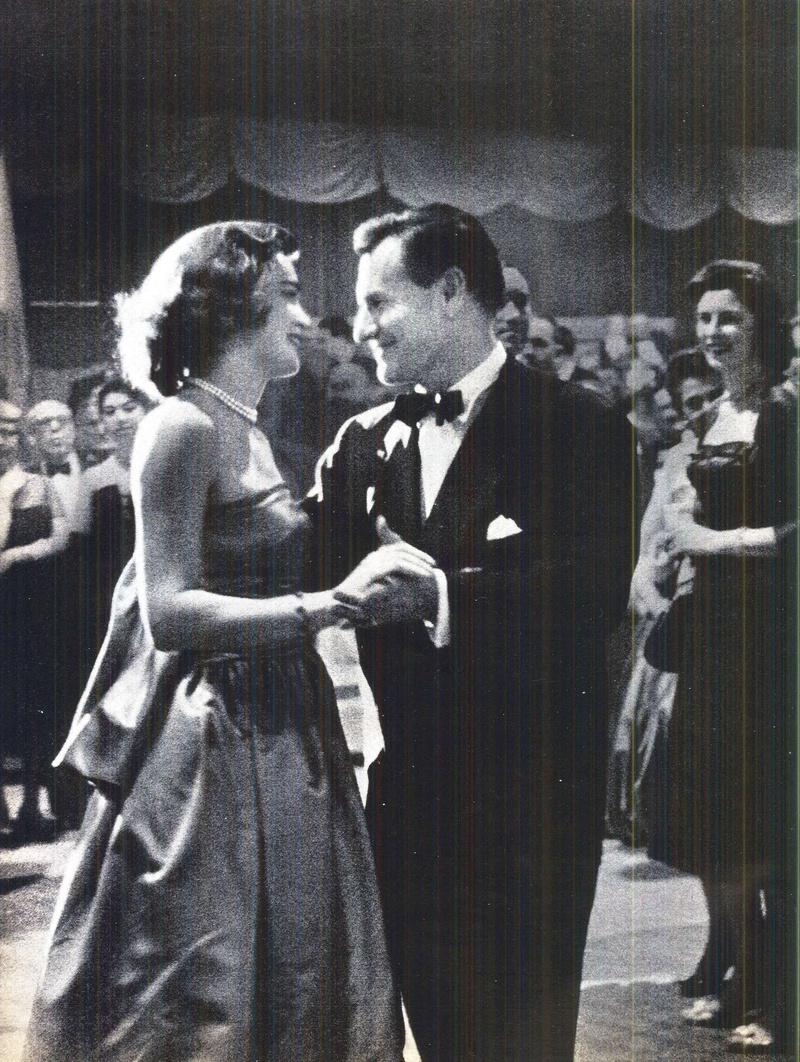 In the photo above is Nelson and Happy in 1959. In a National Guard armory in Albany, New York. Nelson Rockefeller celebrates the election to the governorship with volunteer worker Happy Murphy. Among guest were Republican pros who launched Rocky toward White House and who in that day wonder how now and where next.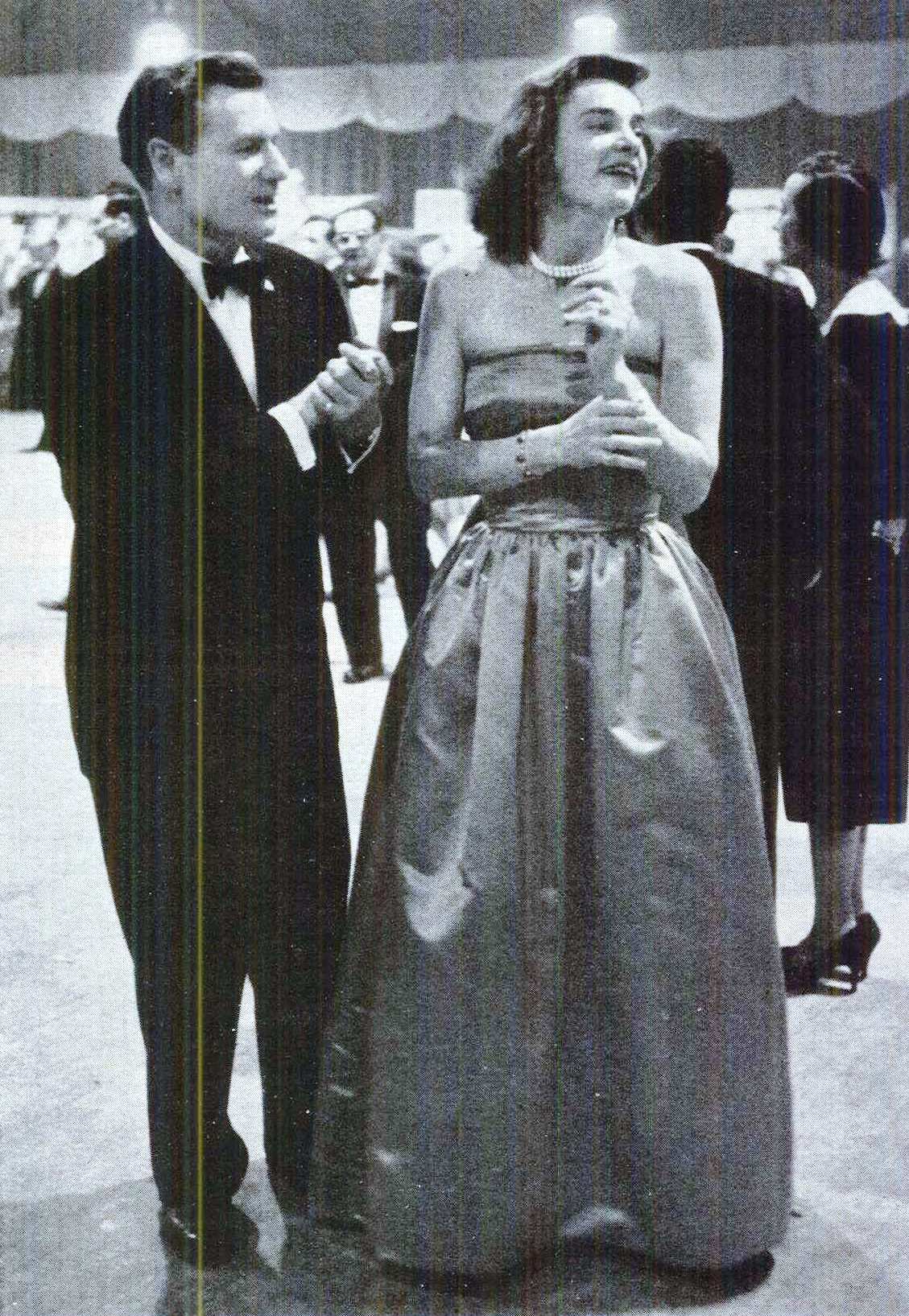 The scandalous news of Rockefeller's wedding in May of 1963 spread quickly. Nelson, who had divorced his first wife Tod eighteen months earlier, was finally tying the knot with the woman he had been having a relationship with for over five years, Margaretta "Happy" Murphy. Public reaction to Nelson's divorce had been muted, but the headlines announcing his remarriage prompted the outrage and incredulity of many. Adding to the public's disapproval was the fact that in her recently settled divorce, Happy had surrendered custody of her four children.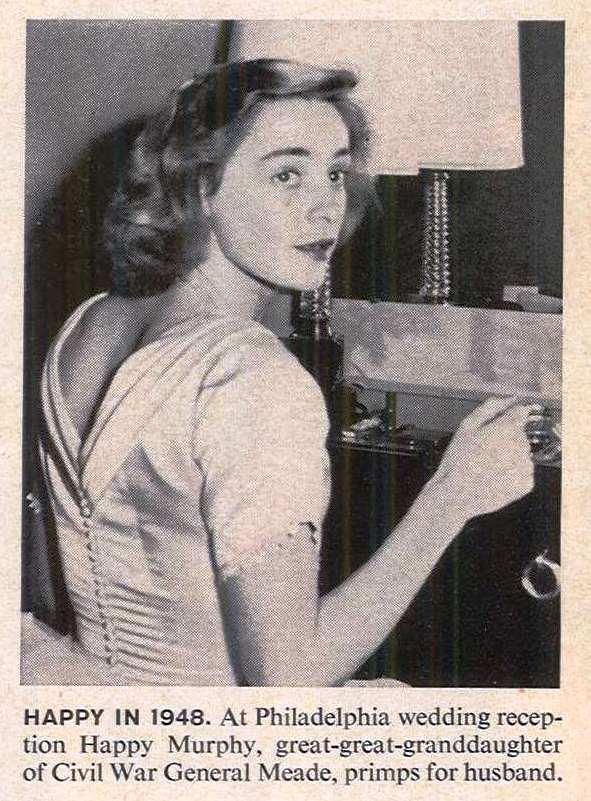 Yet the political impact of Nelson's second marriage was even more irreversible than its moral implications. The polls, which had given him a comfortable lead over other potential candidates just weeks before, saw his popularity take a dive. Pundits called it an act of political self-destruction, noting that his presidential hopes seemed now more unattainable than ever. But the ever-confident Rockefeller forged ahead. Determined to regain the upper hand, he set out to turn the public's attention to the ideological battles heating up within the Republican Party. In July 1963 he publicly declared war against what he called the "extremist groups" that threatened to subvert the GOP from the right, taking aim at his main opponent for the nomination, conservative Barry Goldwater.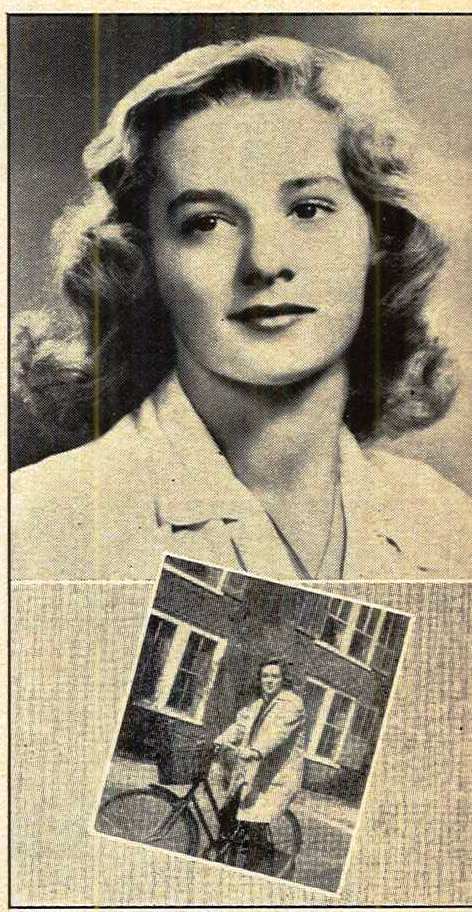 In the photo above is Happy in her College days at Shipley School, Bryn Mawr, Pa. Happy showed in the Class of 1944 yearbook above was one of the young wealthy Patricians of that era.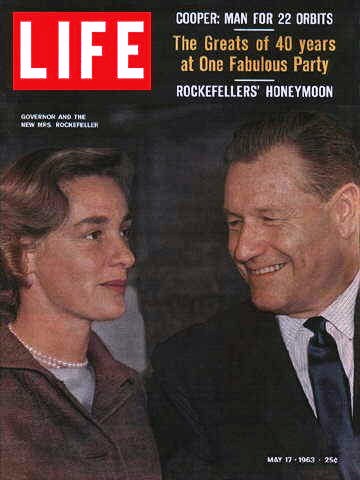 The atmosphere at the Republican convention was heated as Nelson Rockefeller stepped up to the podium to address the belligerent crowd: "During this year I have crisscrossed this nation, fighting … to keep the Republican party the party of all the people ... and warning of the extremist threat, its danger to the party, and danger to the nation," he said, taking his time as the crowd cheered "We want Barry!" "These extremists feed on fear, hate and terror, [they have] no program for America and the Republican Party... [they] operate from dark shadows of secrecy. It is essential that this convention repudiate here and now any doctrinaire, militant minority whether Communist, Ku Klux Klan or Birchers." It was, according to many, Nelson Rockefeller's finest moment -- but it did little to stop the conservative wave that was transforming the GOP.
Categories: None
/